VENDU
Coffret Z2 japonais 5 DVDs avec STA sur tous les courts et livret.
Super intéressant pour tous les fans de Kawase !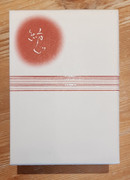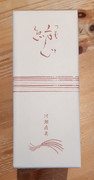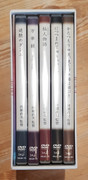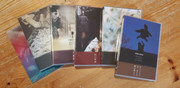 The DVD Box set including 8 documentary works, "Kya Ka Ra Ba A," "Embracing (Ni Tsutsumarete)," "Katatsumori," "Seen the Heaven (Ten, Mitake)," "Hi wa katabuki," "The Weald (Somaudo Monogatari)," "Manguekyo," and "Letter from a Yellow Cherry Blossom (Tsuioku no Dance)" directed by Naomi Kawase. Comes with a booklet.
Special Feature / Bonus Track: Director interview looking back on the developments between "Embracing" and "Kya Ka Ra Ba A," video discussion between the director and her 93-year-old grandmother, more
Parfait état.
38€ port compris
.